Teaching
Greetings and Warm Emanations of Sunshine and Love, the True Nectar of Our Souls.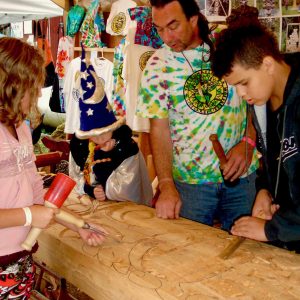 This year the The Sun Maker will be offering two sculptural classes. For all of our classes there will be both a beginning to intermediate class that will take place in the earlier part of the day and a slightly more advanced class in the afternoon.
Contact us for information on class costs, which include materials, tools and instruction, and to preregister. Be sure to preregister to secure a space in the class.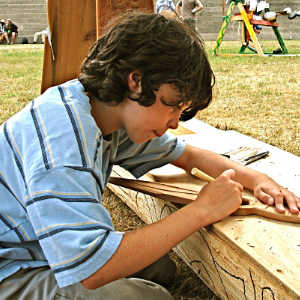 Beginning Wood-Carving
In this class The Sun Maker will pass on to you several fun wood-carving projects for the beginning artist. Very young students may require parental supervision, for we will be using one sharp carving tool to learn the basic techniques of safe carving. It's always best to start on the right foot. Included in the class will be a blank wooden sword, a blank cedar paddle, or especially for small children the small blank wooden sword to choose from. When I was a young child, my father used to carve these magical instruments for us when we went to music festivals. Along with the wooden sword comes the initiation into the Knighthood, where the noble values are discussed and righteous play in return is promised.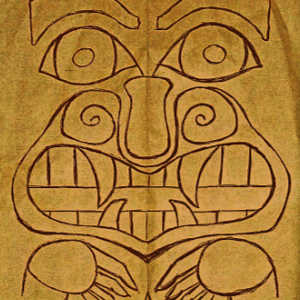 Advanced Wood-Carving
This class will consist of traditional totem design and totem model carving. Here you'll be able to ask questions as The Sun Maker passes on to you the ancient knowledge of basic tool-making on the first day. You'll receive a piece of cedar wood, making you ready to be initiated into the process of carving a totem. The characters you choose will tell a story of your life, great deeds of family or friends. Once your pencil design is established, then we will proceed with carving a totem model. These are the basic steps to carving a great totem.
Art Classes Available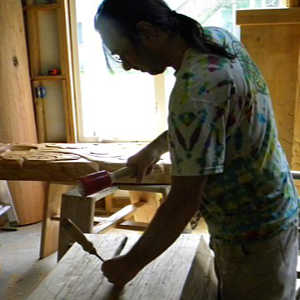 Basic Tool Making for NorthWest Style Panel and Totem Carving
Here you will be guided in the art of straight knife and hook knife tool making. These tools allow the carver to perform unique carving shapes, opening doors to new carving styles. For the beginning to the advanced student. Some basic tools required. Email for class dates.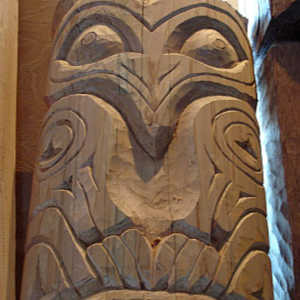 Totem Model Carving
Here we can explore the process of carving a large totem. By creating the model, we can define the shapes and angles on a hand-held totem that later may be represented in a larger version of your model. Basic carving tools, straight knife and hook knife are required for this class.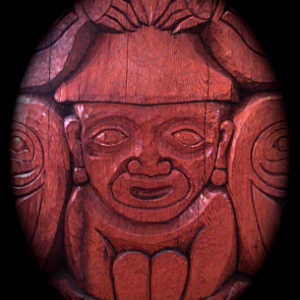 Totem For the House of Your Family
To carve a house totem in the six to ten foot range is a continuation in this process of tool making and model carving. Here we will work with the cedar wood in the ways that the ancestors all over the world have shaped wood into form. This is a real hands-on class, where you'll use tools such as knives, gouges, chisels and the adze. This class is for the serious artist who is interested in old world knowledge and the true artist's experience.
The Mystic World of Bronze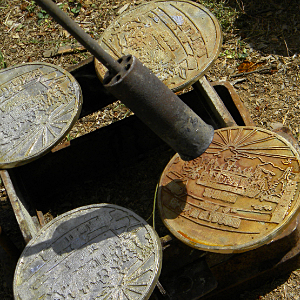 Two dimensional Sculpting
Here we will explore two dimension sculpting in the form of panels, medallions or plaques sculpted out of polymer clay with consideration for cope and drag, allowing your finished sculpture to be a pattern for sand-cast bronze artwork.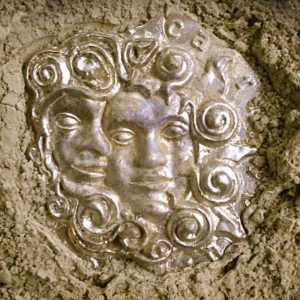 Bronze Sand Casting
In this class we will continue the process of sand-casting by taking the students previously created two-dimensional sculpture and using sand and clay, and liquid bronze, we will transform the student's artpiece into a bronze artwork. Requires completion of Mystic World of Bronze class.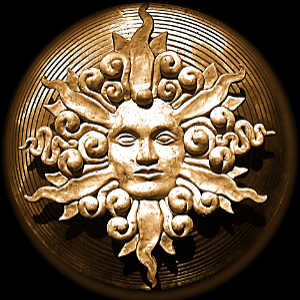 Lost Wax Three-dimensional Sculpting
This is a great class. We're going to free ourselves up into the third dimension. Using a sculpting wax you will create your sculpture. Everything goes, from classical to abstract. We really try to get the creative principal flowing here and it's wonderful to see the abundance of expression. All tools and materials supplied.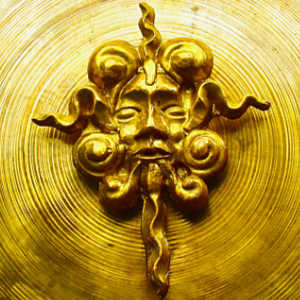 Rubber Mold Making
This class offers the opportunity to learn about room temperature vulcanizing silicone rubber, used in the mold-making process. Here we can make a mold of your own artwork completed in an earlier class.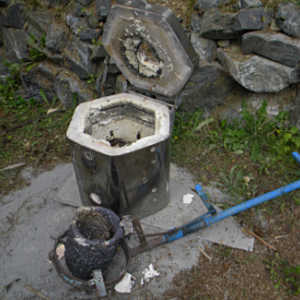 The Breath of Bronze
Okay, we're going to put it all together in this class. Now we will attach the sprues, gates and vents to your original artwork and then invest the sculpture so that the investment may be burned clean of the wax and we cast that ancient material of coppery golden bronze into the revealed cavity, completing the process the ancestors know all to well.
---
Contact The Sun Maker for dates, cost, pre-registration and the following special considerations.
Medically challenged and disabled persons art classes
Group art classes in school or large adult groups
Individual art classes, no age requirement)
The Sun Maker pricing and shipping information,
The Sun Maker student artworks pricing and shipping,
All The Sun Maker classes and consultations require an appointment and completed student information and associated forms.
All The Sun Maker art classes have no age requirements, because everyone searches for their artistic expression throughout all stages of their life.