Tiki Totem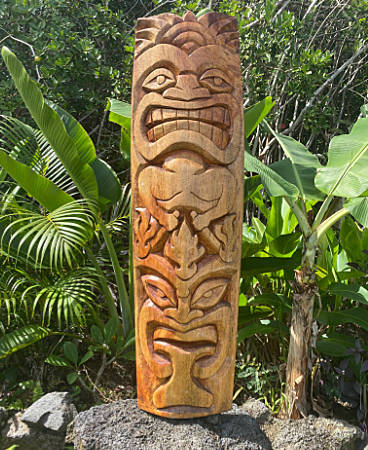 The Sun Maker creates artworks of a living mythology. The people of today have great stories to speak of and share tales of noble deeds and great works by their family and kinsmen. That which they have quested for and found.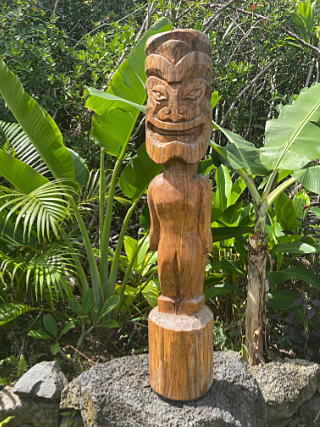 Listening to a person's story, I seek the expression of their projected selves and the glorious view they see filled with all the romantic color of their life. As they see themselves in the world around them. With the symbolism and medium I retell their story in the form of Tiki and Totems. As done in cultures all over the planet since early times.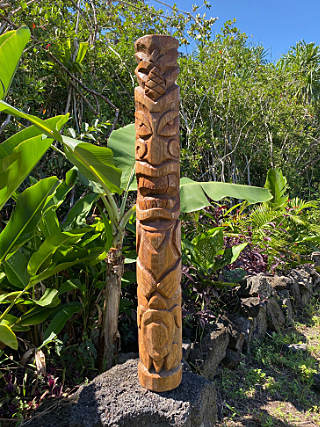 Totem story is a way great wealth is kept to a family. They speak and show the stories and the great works their ancestors have accomplished. It is the secret wealth of a family and only that family might understand the symbolism and story, making it a deep wealth of an ancient kind. Sometimes it's in a spoon or a pot from great grandma's life and sometimes it's in the faces of the tiki that show the actions of a important person. They are placed in proper order upon a totem to keep the stories and legends alive for generations.
This is tiki totem carving.
Contact me anytime. Let's talk story about your idea.